Every brand faces unique challenges. That's why our solutions are bespoke. Every time.
Make outsourcing one of your strongest weapon to win the market competition.
Searching for a partner to help you generate revenue through social media? You've come to the right place.
We help our clients win, keep and grow their best customers
The closer brands get to people, the more likely they are to thrive.
Innovating the way brands are built to drive sustainable business growth for your brand and business.
our solutions are built seamlessly around you and your customers.
PW Consulting Group gives you a way to put your brand in front of millions of consumers. Not just a list of contacts but an active, rigorously compliant, and primed audience that's ready and waiting to hear from you.
Our technology builds a multidimensional picture of an individual across every channel and device, using their email address as their unique digital fingerprint. The things that turn them into customers. So that the brands we work with can engage with our managed database of consumers by marketing to humans, not just cookies, across all platforms, with no blind spots. Cultivating and engaging your community online is critical for modern brands.
So the question is, how are you building your community?
FOUR REASONS TO USE PW CONSULTING GROUP
We drive business performance
Measurable Results
Success you can measure.
More leads from day one
Our email-powered customer acquisition platform drives over 240 x better ROI compared to display, delivering trackable, engaged leads to your site – not anonymous website visitors.
We'll give you detailed reports on how your campaign is performing at every stage. With results like ours, we're more than happy to.
Consistency across every channel
Wherever people go, their email addresses go with them. We connect email, cookie and mobile data to track customer journeys live from platform to platform, with no blind spots.
Giving you opportunities to retarget your customer via email, social and display, and convert 22% more sales.
An active, opted-in audience
Our GDPR compliant proprietary database of 15 million UK consumers is rigorously cleaned, verified, opted-in, and overlaid with rich data on demographics and behaviours.
We've done all the hard work – it's time for your brand to step into the limelight.
AI-POWERED, CUSTOMER ACQUISITION, LED BY PERFORMANCE MARKETEERS
Strategic Digital Marketing Services
In an on-demand world, we reach your audience through every touchpoint, in a way
that's relevant to their lives – and your business.
Working with the most robust and advanced platforms around,
we run campaigns on any scale while staying on top of every detail.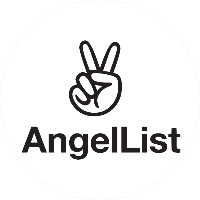 Do you have what it takes to be part of the most driven digital marketing team in the world?